International Festival of Arts and Ideas
A walking tour through New Haven's Mill River industrial heritage district.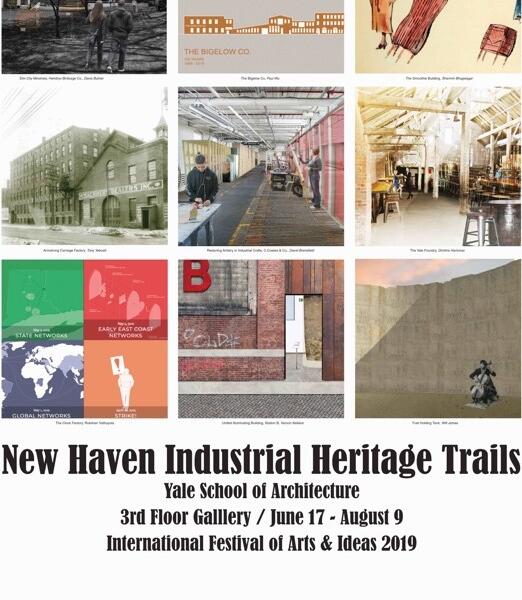 3rd Floor Gallery installation at the Yale School of Architecture of the New Haven Industrial Heritage Trails, a collaboration with the International Festival of Arts & Ideas.  Fourteen students in Arch 4233, Ghsot Town:  Abandonment, Preservation, and the Postindustrial Landscape, created critical heritage proposals for fourteen postindustrial sites in New Haven.  Read the accompanying pamphlet, PDF below, written by Elihu Rubin. 
Research partners include the New Haven Musuem, the New Haven Free Public Library, and Sterling Memorial Library.